The Stress of Dealing With A Severe Staff Shortage
NPHS Principal, Christen Magill, describes how she is dealing with a severe staff shortage.
NORTH PROVIDENCE, RI — Shortly after the Rhode Island Governors office implemented a statewide "two week pause" beginning November 30th, which tightened Covid-19 restrictions causing colleges and recreational venues to close, public K-12 schools across the state started getting put to the test. All public schools were ordered to move from the previous 100 percent capacity, to now 25 percent capacity, with all appropriate precautions in place such as mask wearing, contact tracing, and social distancing. At the time of the announcement, North Providence High School was already operating at 25 percent capacity.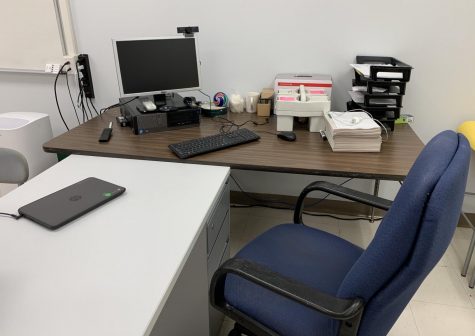 Many students from North Providence High are finding that more and more of their teachers are becoming quarantined. Some teachers are teaching from home through Google Meets. While some teachers may be teaching from home, there are still students in the classroom, which means the school department still needs to find a substitute to be in person to watch the students. This is where administration is running into trouble.
On Friday, December 4th, Principal of NPHS, Christen Magill announced in an email addressed to parents and students, "Due to the high numbers of staff members who are either quarantined as close contacts or absent today, [and] the lack of available substitutes, we could not staff the building properly." She continued with, "With this being said, we were forced to switch to a distance learning day."
As more and more teachers are forced into quarantine, student-teacher connections are being strained. Sophomore, Sadie Evans tells us, "I have [a] teacher who is currently out on leave and learning is a little bit of a struggle. Sitting in class with multiple students each on their own device, listening to [our teacher] try and "teach" on a Google Meet is difficult. Not only that, but it's easy to get distracted or not fully understand the work assigned."
The Cougar Courier spoke with Principal Magill this weekend via email for more information.
Principal Christen Magill tells us, "When deciding what is best for NPHS; we generally look at our daily absence report.  From that point, we begin plotting coverages for each of the classes.  As the cases continue to spike in our town, we see an impact here at NPHS.  The number of students being diagnosed is thankfully not a high percentage. The issue arises as to the number of teachers who have been quarantined as a close contact continues to grow.  This is also a reflection of what is happening outside of our school and within our individual communities.  To continue to keep students and faculty safe, we must assure all classes are covered.  We use all available staff within the building to do so."
Principal Magill also says that when there are an excessive number of teachers absent due to Covid-19 related circumstances, it is not easy to compensate of all them being out, especially when substitutes are being ordered to quarantined as well.
She then told us, "This would be when the tough decision to move to full distance learning would enter into the conversation.  It is then, and only then that we would contact the Superintendent to discuss our concerns to safely open NPHS."
School districts all across Rhode Island are having similar issues. Early last week, North Kingstown High School announced their move to fully virtual learning after a slew of Covid-19 cases were seen. NKHS will be virtual for two weeks starting Wednesday, December 2nd.