How to Love Yourself: Coping with Stress
"Happiness is a choice. You can choose to be happy. There's going to be stress in life, but it's your choice whether you let it affect you or not." - Valerie Bertinelli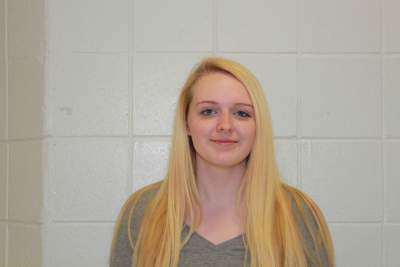 Hang on for a minute...we're trying to find some more stories you might like.
Though you may live some of your fondest memories during high school, you'll probably also experience great stress. With all of the deadlines, social situations, and confusing concepts you'll endure in these four years, there's no escaping the the endless sea of stress.  However, there are ways to swim through it without drowning.
According to student blogger, Nane Steinhoff there are 10 ways to beat stress as a student.  I will discuss three of my favorites but if you'd like to view all ten, the link to this student's blogpost will be at the bottom of this article.  Three of these tips that I think more students at my school should practice are:
A varied and healthy diet:  Before coming across this post, I did not know that eating healthy could reduce stress.  According to Steinhoff, some of the vitamins and nutrition in food can strengthen the immune system and help stress.   "Cooking from scratch can be therapeutic as well as being healthier." (Steinhoff)  Next time you're stressed and want to treat yourself with a pizza, consider preparing a tasty and healthy meal at home or go to the grocery store.  Not only will this reduce stress but there are many other benefits behind this.
Taking breaks regularly:  I often see students in my school working too often without giving themselves a break.  This is a common mistake I see in some of my fellow classmates.  Whether it be on school work or an actual job, no matter what, it is important to give yourself some time to breathe!  Steinhoff suggests taking weekends off to relax.  But if you can't take breaks on the weekend, try fitting them somewhere in your schedule.  "Short breaks between working can help you switch off. But longer breaks are important too." (Steinhoff)
Sleep and sign off of social media:  Something that many of us students are guilty of is staying up late at night on the internet.  I'm guilty of doing this myself.  Social media such as Facebook, Instagram, Tumblr, and Twitter can be hard to stay away from — even at bedtime. "Sociability is fun – but too much of it, and too much computer time, can lead to more stress."  (Steinhoff)  It may be beneficial for students to leave their phones alone at night.  Though it may be challenging, this will give you more time to sleep at night and being well rested will reduce stress.
I've asked seniors at NPHS about their feelings on senior project.  Upcoming deadlines really stress these students out.  I've observed that these seniors stay sane during all the chaos of senior project.  This may be because seniors, being in high school for four years have developed more ways to cope with stress.  I will use Steinhoff's tips to deal with my stress and I encourage other students to do the same.
http://www.theguardian.com/education/mortarboard/2013/nov/06/students-ten-ways-to-beat-stress