Raimondo Nominated For Secretary Of Commerce In Biden's Cabinet
Governor Raimondo has been nominated for Secretary Of Commerce. What does this mean for Rhode Island's local government?
Governor Gina Raimondo made national headlines for her leadership as Governor during the COVID-19 pandemic, but now she is on to bigger and better things. After suspicions of Raimondo getting offered numerous positions in President Elect Joe Biden's Cabinet, news broke that she would be nominated for Secretary of Commerce.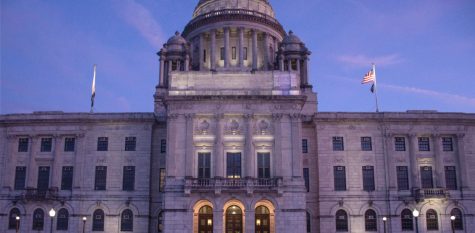 Yesterday, Raimondo confirmed that she would be accepting the offer in a twitter post saying, "As Secretary of Commerce, I will harness that same American ingenuity to create good-paying union jobs and build our economy back better than ever before."
Raimondo is expected to officially announce her nomination in a press conference in the coming days.
The Lieutenant Governor, Daniel McKee, will be stepping up as Governor in the time being. McKee's agenda can be viewed as more moderate than liberal, as he will most likely be prioritizing the aid of small Rhode Island businesses. He also is expected to make a run in the 2022 State Governor election, and this now sets him up well for a potential future campaign.
After McKee makes his move to the position of the Governor, the position of Lieutenant Governor will be open. North Providence Mayor Charles Lombardi, a known supporter of Daniel McKee, has been mentioned as a potential candidate for the position. Back in 2014, during McKee's run for LT. Governor, Lombardi was quoted by the McKee campaign saying, "Dan McKee will be an outstanding lieutenant governor. As a small business owner, like myself, and community leader for more than 30 years, he has a vision for our state that other elected officials, frankly, just don't have."
Mayor Lombardi has not made a statement expressing interest in the position at this time.