Teachers Go Virtual
NPHS teachers are having to resort to Virtual Learning as COVID-19 continues to spread.
With school going virtual, teachers and students have both been having to adjust to the new style of learning and teaching. Schools all over the world have been making the adjustment to virtual learning because of COVID-19. 
"I would like to commend the work on the part of our students.  As we navigate through this unprecedented educational journey we will all make mistakes, but ultimately grow and become a stronger community." said Principal Magill in an email.
The NPHS teachers shared a video with the student body on Monday commending the hard work that students have completed. The video was a short message from every teacher at NPHS rooting on the students and encouraging them in this scary time. 
"I miss my cougar family and I can't wait to see all of you back at North Providence High School very soon" said Superintendent Goho.
Just like the students, the teachers have also made a big shift in how they have to teach. Assignments like playlists and slideshows make up a lot of work. Teachers have also been utilizing "Zoom" and "Google Hangouts" as a means of communicating face to face or technically, screen to screen.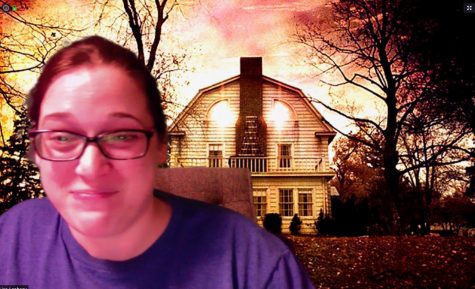 It has been a challenge for everyone, but with that good ol' Cougar Courage, we can get through it. Stay healthy, practice social distancing, and make the best of this opportunity.