What Really Happened To Gabby Petito?
The FBI announced on September 21, 2021 that remains belonging to 22 year old Gabrielle Petito were uncovered in a Wyoming National Park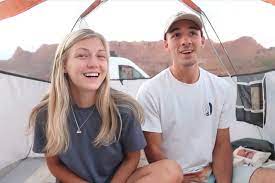 Gabby Petito, a free-spirited 22 year old American woman was reported missing by her family on September 11th, 2021. They lost communication with Gabby in late August while she was on a vanlife trip across the United States with her financé Brian Laundrie.  By examining their detailed social media footprints, we are offered a glimpse into the personal lives of what seemed to be a perfectly content and untroubled relationship.
Early July
Gabby Petito and Brian Laundrie left New York on July 2, 2021 for what was intended to be a four-month cross country trip.  They planned to document their travels on their Instagram and Youtube accounts while visiting and camping in various national parks, as both Ms. Petito and Mr. Laundrie were avid social media influencers. 
August 12 
Law Enforcement in Moab, Utah made a response to a report of a domestic encounter after Ms. Petito and Mr. Laundrie had "some sort of argument," as stated by a police report.  According to Mr. Laundrie, "issues between the two had been building over the last few days."  However, both Ms. Petito and Mr. Laundrie stressed to police the fact that they were deeply in love, and would like to avoid criminal charges at all costs.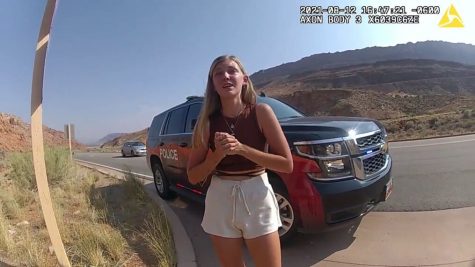 August 19 
A video was published to the couple's conjoined Youtube channel.  The eight-minute visual, titled "Van Life: Beginning Our Van Life Journey," portrayed no less than a jovial couple, providing a glance at portions of their journey across the US.  
August 30
"No service in Yosemite," read a text Ms. Petito's mother, Nicole Schmidt received from her daughter on August 30.  Just a week earlier had been the last time Gabby's and her parents had spoken prior to this final communication.  She had told her parents on a facetime call on August 24 that her and Mr. Laundrie were to head to Grand Teton National Park in Wyoming from Utah.   
September 1
Mr. Laundrie returned to his residence in North Port, Florida in the same white Ford van that had accompanied the couple on their endeavors, which was registered to Ms. Petito.  However, this time he was by himself.
September 11
Gabrielle Petito is reported missing by her parents to the Suffolk County Police Department in New York.
September 16
The parents of missing Ms. Petito begged Laundrie and his family to aid them in the investigation.  "Please, if you or your family have any decency left, please, tell us where Gabby is located," the Petito family attorney read from a letter during a news briefing held by police.  The Petitos are said to have reached out to the Laundries for information on Gabby's whereabouts, but no answers were received.  
September 17
Police are called to the Laundries home where they reveal that they have not seen their son since September 14.  "The whereabouts of Brian Laundrie are currently unknown. The FBI is currently at the Laundrie residence removing property to assist in locating Brian. As of now the FBI is now looking for both Gabby and Brian." the Laundrie family attorney tells CNN.
September 18
North Port Police investigated the disappearance of Mr. Laundrie at the Carlton Reserve, an area with more than 80 miles of hiking area in Venice, Florida.  In addition, the FBI announced that the search for Ms. Petito in areas relevant to her disappearance is still ongoing  
September 19-21
In Teton County, Wyoming, human remains that are considered to be "consistent with the description of" Ms. Petito are uncovered.  Two days later on September 21, 2021, the Teton County coroner confirmed that the human remains discovered did in fact belong to Petito.  Although they assume homicide, the official cause of death still awaits autopsy results, according to the FBI.  Moreover, police say that they have exhausted areas in the nature reserve and will shift the location of the search to locate Mr. Brian Laundrie.