Olivia Rodrigo: Breaking Records!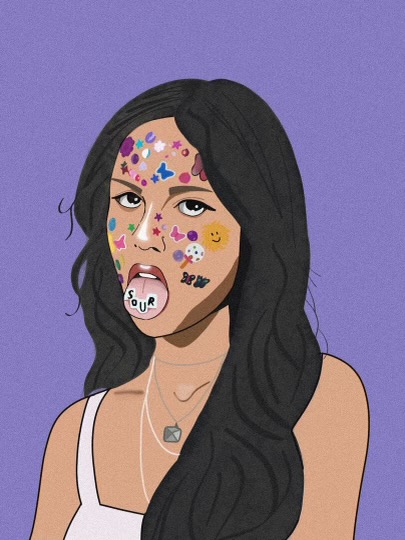 Olivia Rodrigo and her album Sour have been the latest buzz since her debut single Drivers License dropped January 8th, 2021. Just with that single alone, she was able to break a couple records, one being most streams in one day on spotify (non-holiday song), with 15.17 million streams on its release and the other being the most streams in a week.  The song reached major attention on the social media platform TikTok as the heartbreak song of the winter.
Rodrigo then went to release Deja vu on April 1st 2021 and good 4 u on May 14th, 2021 which also did equally as well if not better than Drivers License. Her album Sour dropped following on May 21st 2021, which debuted No. 1 on Billboards 200 Albums Chart. From gems like favorite crime to happier, just to mention a couple of songs; surely the album did not disappoint.
However, this is not the first time we have met Ms. Rodrigo she has appeared in the movie An American Girl: Grace Stirs Up Success, Disney Channels Series: Bizzardvark, and the latest series she has appeared in was High School Musical: The Musical The Series on Disney+. This definitely proves her creativity and talent within both the acting and music industries.
Olivia Rodrigo is a force to be reckon with and will go on to accomplish multitudes of things as well as be known for everything she has already done!