COVID-19 RI Dynamic Update 3/31/2020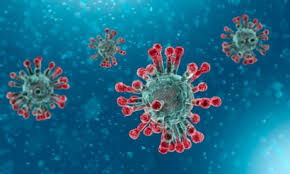 March of 2020 has been a dynamic month for much of America. What started as a normal month, the annual transition from winter to spring, quickly took a turn for the worst. On March 1st, the first cases of COVID-19 were found in Rhode Island, New York, and Florida with the total cases being 89. There were 2 confirmed deaths. (W.H.O.) Now, as I am writing this, there are over 175,000 cases nationwide with over 3,500 deaths. It has been 30 days, and the numbers are still increasing. As a result, schools across the nation have instituted distance online learning. Many states have enforced stay-at-home laws, with the states of New York, California, and Illinois employing shelter-in-place laws, in which everyone except essential workers are told to stay inside. For a very active and revolving 21st century world society, this is truly the dog days.
On the Rhode Island state level, there have been multiple enforcements, per Governor Gina Raimondo that are set to mitigate the COVID-19 pandemic. Some of these include enforcing a stay-at-home order, in which all but essential workers are to report to work outside the home. Groups are not to exceed 5 or more people, and those people are recommended to be closely-in-contact during this quarantine period. The Governor also cancelled at-site schooling through the month of April. There are about 415 cases with 4 reported deaths in the State of Rhode Island. While these numbers are relatively low compared to other states, they serve as a stark reminder of the true growth and dynamics of COVID-19. We must do our part to stay safe and healthy! Stay tuned for more pertinent updated regarding COVID-19.