Guilty or Innocent?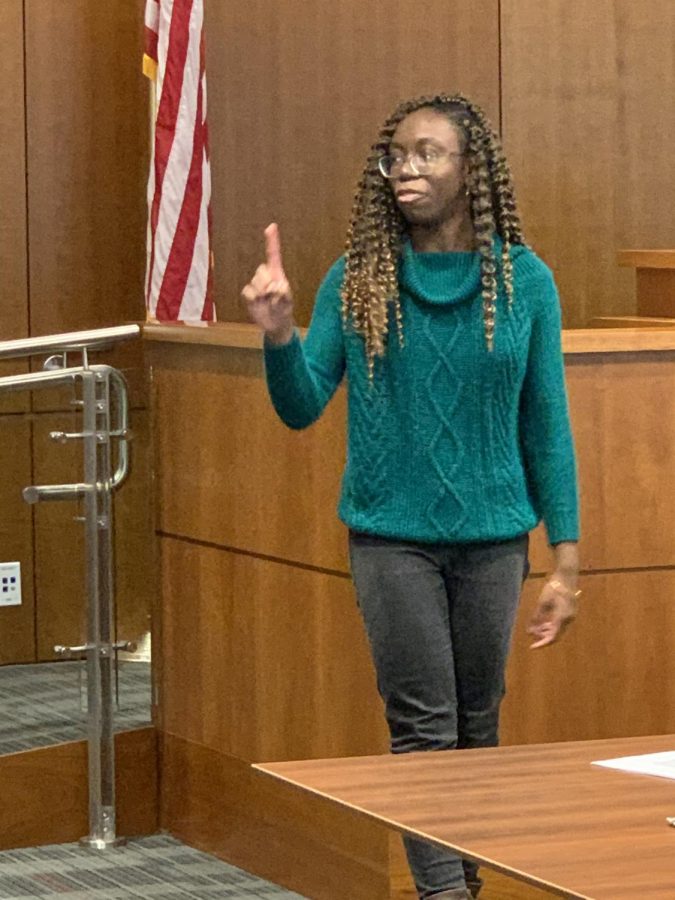 On Thursday, February 6th, History teacher Mr. Izzi took his AP Euro class across the street to the police station. You may ask, why? Well, it was all for educational purposes because his students were to create a mock trial to decide the fate of the infamous Napoleon Bonaparte.
The students utilized the municipal courtroom inside of the newly built North Providence Police and Fire Headquarters. The Mayor wanted the students to bring attention to the facility and utilize it in an educational way. Mr. Izzi had invited the two AP Literature and Composition classes as well to be in the audience. The event caught the attention of multiple police officers and detectives as well as attorneys and lawyers that were at the station that day. They came to watch and complimented the students afterwards on what a wonderful job they did.
Acting as the judge, senior Jake Medeiros, said "It was a lot of fun because we got to learn about Napoleon's legacy in an interactive way instead of taking notes in class." The students took a lot from the experience and hopefully the project set precedence for other classes in the future to utilize the courtroom that is easily accessible.
The students put together a great performance with their historical knowledge in addition to their acting skills. It was a very intriguing trial to watch since many students had never actually sat in a courtroom before, let alone watch a mock trial. At the end of the trial however, the jury did come to the conclusion that Napoleon Bonaparte was guilty.