State and Local Delegates Join NPHS to Honor P-Tech and Marine Trades Programs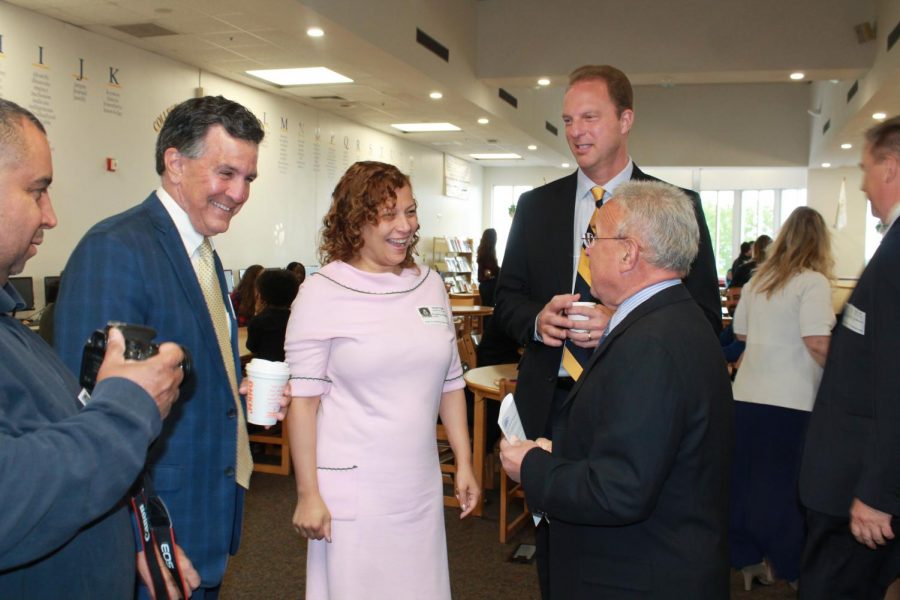 The Library Media Center at North Providence High School was filled with local school and elected officials as they gathered to hear about the amazing accomplishments of two programs offered here. In attendance were Senate President Dominick J. Ruggerio, RI State Education Commissioner Angélica Infante-Green, Mayor Charles Lombardi, School Committee President Dr. Frank Pallotta, Superintendent Joseph Goho, and many other town and state representatives.
The presentation started with a look at the P-Tech program, headed up by Assistant Principal  Melissa Caffrey. The program, going into its third year, gives students the opportunity to earn nursing certification while still high school students.
The second part of the event focused on  the Marine Trades initiative which was supported by Mayor Lombardi. The program allows students to actively build and maintain sea craft and even launch them at Notte Park. Kevin McKiernan is the instructor of the program.
After the formal program ended, visitors were invited to speak with stakeholders from both programs including students, teachers, administrators, and industry partners.