Richard Reviews: Green Book 2018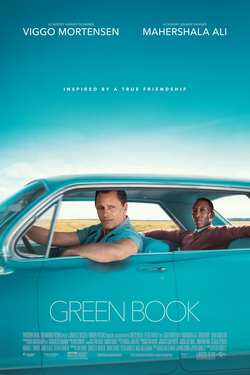 Hang on for a minute...we're trying to find some more stories you might like.
Green Book 2018 is a Biographical Drama directed by Peter Farrelly and  staring Viggo Mortensen and Mahershala Ali, among others.  The film is based on the true story of Tony Lip, a bouncer who becomes the driver of pianist Dr. Don Shirley who is on tour through out the American South during the 1960's.  It is 2hr 10min long and rated PG-13.  Green Book won the Oscar for Best Picture at the 91st Academy Awards.  I do not know if it deserved the Oscar but I am not mad that it won because this is a great film. Mortensen and Ali are both great in their role, especially Ali who took home Best Supporting Actor and it was very well deserved.  It was also a really great story which made me engaged with every passing scene.  The score and soundtrack was also great and I especially liked the setting as well.  Green Book is a great film that I encourage anyone to see.  I will give it four Pop Corn Buckets.