Richard Reports: Worst Best Picture Winners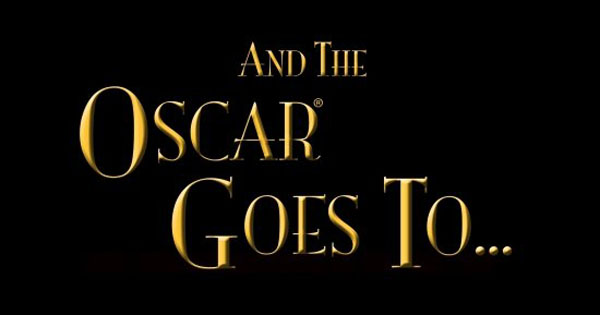 Hang on for a minute...we're trying to find some more stories you might like.
While the Academy Awards have honored many great films throughout its history, not all of the films they have chosen have been great.  These films are either Oscar bait or ones that have not stood the test of time.  The Academy should have rethought their decisions on these films.  Here are my least favorite Best Picture Winners.
Cavalcade 1933 – Some films from the early years of the Oscars history have not aged well and are forgotten despite them winning best picture.  Cavalcade centers around a British family who adjust to life after the 19th century ends and are involved in certain historical events in between 1899 and 1933.  The film is very forgettable and does not have many things that stand out.  It is just a basic family drama that is rather boring.  Better deserving films, A Farewell to Arms, I Am a Fugitive from a Chain Gang, King Kong-Not nominated.
The Great Ziegfeld 1936 – This is one of the films on this list that I do not hate but did not deserve the best picture Oscar.  It is a fictional telling of Florenz Ziegfeld Jr. and his series of performances Ziegfeld Follies.  This films is very long when it did not have to be.  Some things I like about the film is its production design and some musical numbers with great choreography.  The point I'm trying to make is that there were better films nominated this year that deserved to win instead of this film.  Better deserving films, Mr. Deeds Goes to Town, San Francisco.
Mrs. Miniver 1942 – A British housewife tries to help here family in England during World War II.  This sounds like an interesting premise but this film executed it very poorly.  Mrs. Miniver is extremely underwhelming to sit through and left me bored.  It needed to be in better hands to make it good.  Better deserving films, Yankee Doodle Dandy, The Pride of the Yankees, The Magnificent Ambersons.
Gentleman's Agreement 1947 – And now to what I think is the worst best picture winner ever.  It tells the story of a reporter who is poses as a Jewish person to research Anti-Semitism.  Despite a touchy subject matter for the time period, the film itself is not good.  Another boring experience with uninspired direction and ok acting.  Better deserving films, Miracle on 34th Street, Great Expectations.
Around the World in 80 Days 1956 – I actually had some expectations for this film despite knowing the reception of the film.  I like adventure films and ones that take place in different locations and periods.  All I wanted was just a fun adventure film.  What I got however was a huge disappointment.  For a film that goes around the world in 80 days, it is surprisingly boring.  The scenes drag on and the pacing is poor.  Also, this  is about 3 hours long and it should have been cut to about two hours.  Heck, the beginning starts with a fast-forward version of the 1902 film Trip to the Moon.  And yes, it is a better film that this one.  The Oscars started to go more realistic in choosing their best picture winners and then they choose this.  Better deserving films, Giant, The King and I, The Ten Commandments.
Tom Jones 1963 – Has anyone ever held of this film?  Well I have because I watched it.  Out of all the films on this list, this is the film I hate the least.  While the film is not bad, it did not deserve to win best picture.  It is just an average adventure film with a very nice score that is just two hours but feels like more than that.  Better deserving films, How the West Was Won, Cleopatra, 8 1/2- Not nominated.
A Man for All Seasons 1966 – The film tells the final years of Sir Thomas More when he refuses to sign a paper to annul a marriage between the king and queen.  Another interesting concept flushed down the toilet.  This film left me very bored and is yet another forgettable film.  Some of the awards it got stunned me like winning best color cinematography.  It was fine but I think other films may have had better color cinematography that this.  I like period piece films but this one just was not my cup of tea.  Better deserving films, Who's Afraid of Virginia Woolf?, Alfie.
Out of Africa 1985 – The term Oscar bait is a film made specifically to compete and maybe even get Oscar nominations.  It fails mostly but sometimes it can work and Out of Africa a perfect example of Oscar bait.  Only this time, it worked.  Another boring and uninspiring film that does not even have a good Rotten Tomato's score.  That is really all I can say about this film, it is just boring.  Better deserving films, The Color Purple, Witness, Back to the Future– Not nominated.
Dances with Wolves 1990 – Starts out strong in the first half but soon falls apart in the second and third.  I don't put this film on here because it is just overly long and drags, but it beat out some many other films that should have one and were far better that this.  Better deserving films, Goodfellas, Ghost, Awakenings, The Godfather part III.
Shakespeare in Love 1998 – A fictional romantic tale of Shakespeare's famous play Romeo and Juliet.  I don't just dislike this film because it is poorly made, and the fact that the actors do not look like they are in 1593 London, but this film beat out Saving Private Ryan for best picture.  Wrap your mind around that.  Saving Private Ryan redefined the war genre for films and it lost to a basic period piece.  Just stupid!    Better deserving films, Saving Private Ryan, Life Is Beautiful, The Thin Red Line.
Chicago 2002 – Throughout watching all of the best picture winning films, I grew a special love of musicals, with West Side Story 1961, being my favorite.  Chicago is not one of those films.  I hated this film.  I did not like the songs and it felt like a modernized version of the 1920's.  If I am seeing a film set during a different time period then I want to see an arcuate version of that period.  This could interchange for my worst best picture winner, but I just think that Gentleman's Agreement was worse.  Better deserving films, Gangs of New York, The Lord of the Rings: The Two Towers, The Pianist.