Richard Reviews: Star Wars: The Last Jedi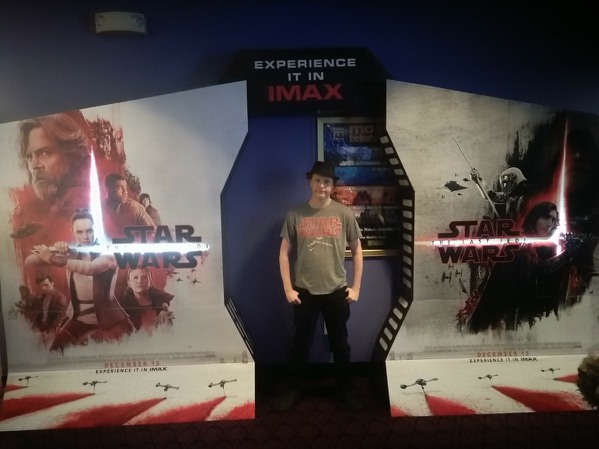 Hang on for a minute...we're trying to find some more stories you might like.
Star Wars: The Last Jedi is the newest installment in the Star Wars Franchise.  The films is directed by Rian Johnson and stars Daisy Ridley, John Boyega, Oscar Isaac, Adam Driver, and Mark Hamill among others.  It is PG-13 and is 2h and 32 min.
In this episode, we see growth from the four new main characters.  Ray learns more about the ways of the force.  Finn struggles with an internal conflict.  Poe is unhappy with the new command of the resistance and Kylo Ren has a change of heart…kind of.  Despite getting off on an engaging start, the films stubbles a bit during the middle.  It seems slow and could have been better executed.  However, it picks back up in the end with great action.  The acting was great and the visual effects where fantastic.
The only other complaint I have with this film is that there are some questions that are left unanswered.  I can understand why some people would be disappointed by this film but I did not think it was that bad.  I give it three popcorn buckets out of four.