Richard Reviews: The Disaster Artist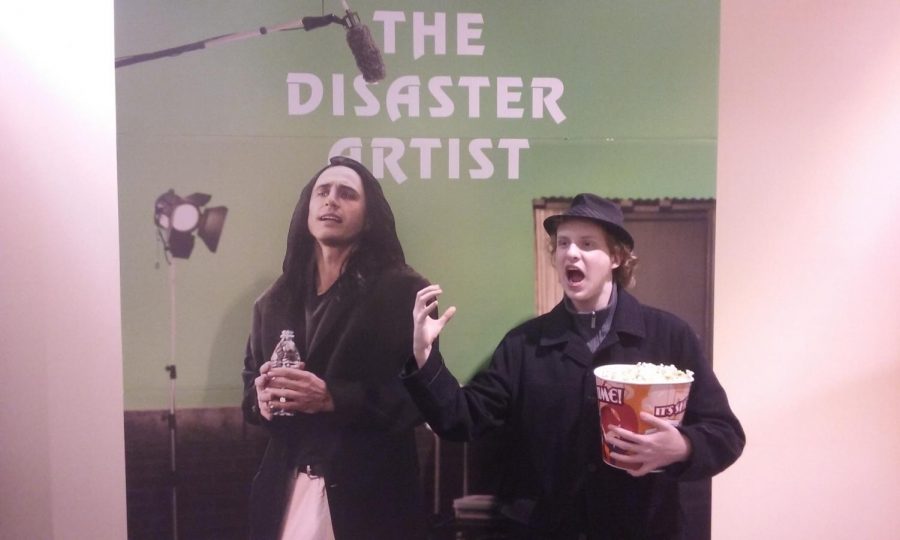 Richard Cardente, Reporter
December 12, 2017
The Disaster Artist is a comedy-drama that is based on the book of the same name.
It was directed by James Franco as well as him starring as the lead along with Dave Franco, Seth Rogan, and Ari Graynor.  It is rated R and is 144 minutes.  The film chronicles the behind the scenes making of the infamous 2003 cult film "The Room" along with the relationship of the two main characters.  James Franco is the stand out actor of this film.  He captures Tommy Wiseau's personality perfectly.  I did not see James Franco in this film, I saw Tommy Wiseau.  The rest of the cast was also great in their roles.  The film was very captivating because I found it interesting to see what is was like to film this movie.  The films is also very well edited and I can see it getting award recognition for that aspect.
The Disaster Artist is a fantastic film that delves into the making of "The Room" in a funny yet compelling way.  It will give it four popcorn buckets.