North Providence Cougar Courier/Nerd Herd Comic Library Coming in 2017-18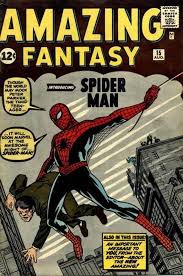 Hang on for a minute...we're trying to find some more stories you might like.
Coming in Fall 2017  the North Providence Cougar Courier and Nerd Herd will be opening a Graphic Novel, Science Fiction, and Fantasy Lending Library. The library will be located in Room 225 and will have a wide array of Graphic Novels, Comics, novels, and even Manga. Selections will come from publishers as big as Marvel and DC to independent publishers you may not of heard of. When it opens any NPHS students and faculty will be able to borrow what they would like.
Specific details on how to check out books will come after the library has opened this fall.
"I'm looking forward to offering Graphic novels to the students and teachers of NPHS. We are going to have an amazing selection and there will be something for everyone," said Mr. Gianfrancesco, the adviser for both Nerd Herd and Newspaper.