Things That Suck About 4th Quarter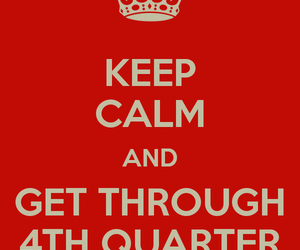 Aisha Siddiqui, Features Editor
May 4, 2017
4th Quarter is the homestretch of the school year. However, there are still several things to get through before the last few days!
NECAPs and GPA's – Junior Year
Juniors are dealing with a lot stress this time of year. With the senior getting ready to graduate in a few weeks, it's even harder to not give in to the temptation of slacking off. This is the last year before our GPA's are locked for college applications, and forth quarter being the last quarter included in that number. Unfortunately, we also have to take the state mandated science assessments this time of year. 
AP exams
Upperclassmen take AP exams typically at the beginning of May. More often than not, students who are taking one AP exam are most likely taking other ones as well. These two draining weeks are what they've been working for since the beginning of the school year and the final score tells them where they stand with their abilities. 
Final exams 
Being the second half of exams taken by all grades in high school, final exams finish off the school year. The last moments of your year will in fact be taking a two hour test for each subject that you are in. At this point in quarter 4, all you want to do is be outside when the weather is at the perfect spring conditions. However, instead you are studying for all 6 of your exams. 
Prom stress
Prom can be a very fun and exciting point in your high school experience. However, there is also a lot of stress around the big day. Getting the perfect dress and the perfect price is a stressful experience on it's own. In addition, there is the problem for some of finding a date, who you're sitting with at your table and how you're getting ready the day of are all stressful things to figure out. 
Spring Break is a tease 
April vacation, particularly this year, had wonderful weather. It makes you start to think of how amazing the weather will be over the summer. However in a mere 7-10 days you'll be back at school and hitting the ground running. Spring break is only a tease to remind you of how close but how far you still are from the summer. 
Scheduling 
Scheduling can also be very stressful if you're beginning to take AP classes or even what electives you'd enjoy for the upcoming year. The weighted scale can alter what your finale rank and GPA is for colleges to see and electives can prove how well rounded you are. Other times, conflicting classes can occur and you're given the decision to choose between two classes. Each year of scheduling is also a reminder of how the difficulty level will be ramped up for the next year, so stress is already added on. 
Good luck to all NPHS students and hope for a good rest of the school year!