The Cougar Courier Appreciates Our Teachers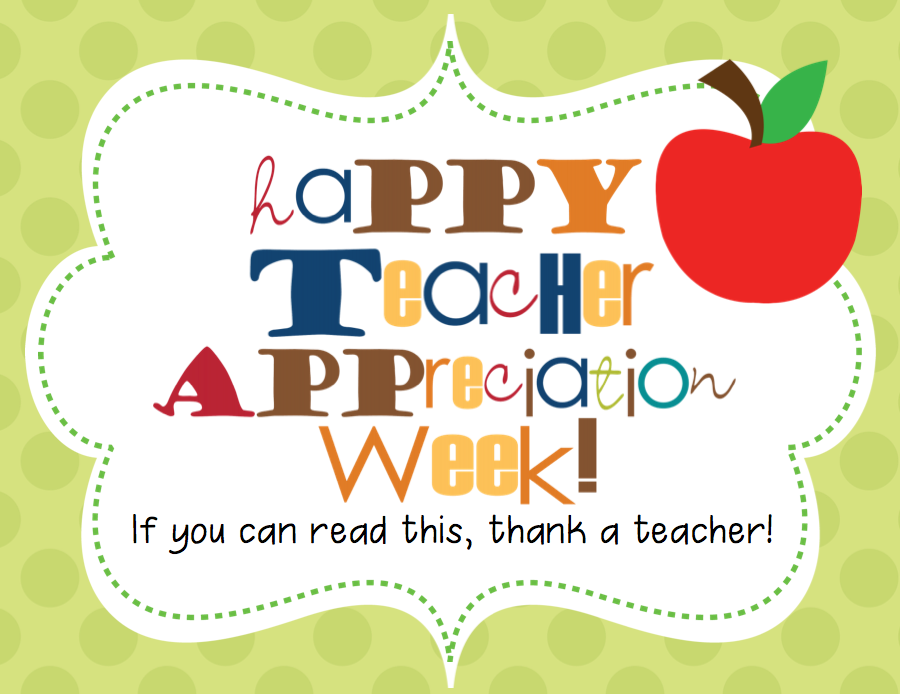 The Cougar Courier Staff, Staff
May 5, 2017
In honor of Teacher Appreciation week the students of the Cougar Courier would like to extend our thanks for our teachers by each writing something to show how much they have had an impact on our lives!
"Dear Mr. Garganese, I love hearing your hilarious stories every day! You are the BEST story teller and the greatest, most knowledgeable English teacher I've ever had. Thank you for a fantastic year!
Sincerely,
Officer Henry's daughter"
-Katie Henry, Freshman
"Thank you to all my teachers this year that have made my transition to high school great! Looking forward to see how our faculty can guide me through the next three years!"
-Hunter Palazini, Freshman
"I would like to thank Mr. Laurie for making my first year at North Providence High School a great one. Western Civilizations was a class I was always excited for and the questions Mr. Laurie would ask were always thought-provoking. He always kept the classroom exciting and taught beyond the curriculum. Despite no longer having him as a teacher, he continues to be a great mentor and someone I can always go to for advice or a nice conversation. He makes sure to say hello every time we pass each other in the hallway and always has a smile on his face. Plus, he's a ninja, so I mean, that's pretty awesome.
I would also like to thank Mrs. Thomas, Mrs. Paesano, Mr. Rabbitt, Ms. Bozigian, Mrs. Bedard, Mrs. Leaheey,  Mr. Gianfrancesco, Mr. Ramos, Mr. Ryan, Ms. Marsland, Mrs. Hurley, and Sra. Pacheco for just being amazing, awesome teachers that make me proud to be a student at North Providence High School.
Finally, a special thanks goes to Mr. Cicerone for bringing out my mischievous side and being an excellent victim of it this year. I promise you sir, more pranks are to follow.
I love all my teachers here at North Providence High School. Thank you for truly being like a second family. 🙂 "
-Victoria Winter, Junior
"I appreciate Mrs. Paesano, Mr. Garganese, Mr. Centracchio, Mr. Laurie, Ms. Cimini, Ms. Charpentier, Ms. Bozigian, and Mr. Cicerone for being incredible teachers at NPHS. Every single one of these teachers have challenged and motivated me to work harder no matter the obstacles. I think every student who has one of these teachers should be grateful for they will always put your education first."
-Aisha Siddiqui, Junior
"I would like to thank most of the teachers that I have ever had.  Every single one of them have left an impression on me and made me a better person.  I would not be the same person I am today without them all.  If I were to list all of the teachers that had this impact I would be here all day, but the most influential of these teachers are Mrs. Paesano, Mr. Cicerone, Mr. Laurie, Mr. Garganese, Ms. Cimini, and Mr. Gianfrancesco.  Even though I can't thank any of my teachers enough these are the six that had the largest impact on my life."
-Jacob Jorgensen, Junior
"I've grown to enjoy math and I've gotten pretty good at it; all thanks to Mrs. Paesano. She's been my math teacher for two years now for Algebra 2 and Pre-calc, and in some way, I've grown to like it. Mrs. Paesano is a phenomenal teacher with a colorful personality who makes class enjoyable and is tough enough to tolerate her rowdy classes.  She always encourages her students to try their best and always wears a contagious smile every day of the week. She always takes time out of her day and stays after school in order to help out a student is having any sort of trouble with anything. Out of the many great teachers of North Providence High School, Mrs. Paesano has made a positive impact on a great number of students including me.
Mr. Centracchio, my tennis coach and former teacher, is most definitely deserving of my appreciation. As a coach and even as a teacher, he is able to bond well with his athletes and students. Although he is very serious when it comes to lessons that need to get done, he has a playful personality that connects to the students. He truly understands that lessons can be boring at times, so he spices it up a bit. Personally, history is not my strong suit. However, Centracchio helped me whenever I needed it and made that class enjoyable for me as well. Finally, he gives great life advice. This season during a tennis match against an opponent with horrible calls, he called me over and said, "There's going to be a lot of times in your life you're going to have to advocate for yourself; nothing is just going to be given to you. You have to take initiative and no one's gonna be holding your hand when you get older, so learn now." Although I haven't been able to apply it yet, it's always going to be in the back of my mind. Mr. Centracchio has been a great coach to me for the three years I've been playing for him, and is also an outstanding teacher in my eyes and many others."
-Angelo Magat, Junior
"I would like to thank every single one of my teachers I have had since being in high school. You all have had such a big effect on my high school career and I do not know where I would be without any of you."
-Ian Jacob, Junior
"Mr. Cicerone always speaks the best about his students, and talks to us in a kind and caring tone. Being in his class is like every piece of candy was packed into a single room. I could not imagine a teacher that motivates and supports me better than Mr. Cicerone. Unfortunately, all I can do is give a great big 'Thank You!'"
-Erickson Monterroza, Junior
"I would like to especially thank Mr. Morrison for being an amazing band director, teacher, and mentor. Over the past four years he has been a teacher who I know that I can go to for anything. I have always appreciated and admired his welcoming attitude and boundless amounts of energy inside and outside of the classroom. He has so much drive and motivation to make every student he has a better musician and a better person. My love for music and for playing my instrument has grown immensely over the last few years because of Mr. Morrison and I won't ever forget the things that he has taught me. When I graduate in a few weeks I hope that I can teach people things that Mr. Morrison has taught me not only about music, but about life too.
I would also like to thank every other teacher that I have had over the past four years for teaching me and shaping me into the individual that I am today. And to Mr. G for being an amazing teacher and newspaper advisor.
Thank you to teachers everywhere!"
-Hannah Tiner, Senior
"I've had many amazing teachers during my four years of high school, and it's hard to pick out just one to write a message to. But there's one teacher who particularly made my senior year enjoyable, and that is Mr. Gianfrancesco. Senior year is tough. With college applications, senior project, and A.P. exams, it seems like you're living from one deadline to another.  Not only is Mr. Gianfrancesco a teacher who makes learning fun, but he understands how stressful this year can be for us. He's extremely considerate of our schedules and is always willing to help. From advice on senior project to motivational speeches about our futures, Mr. G has always been there for us. As a student, that has meant the world to me. So, thank you for a great year G. Live, Love and Yams."
-Shannon Donnelly, Senior