NPHS Music Grows!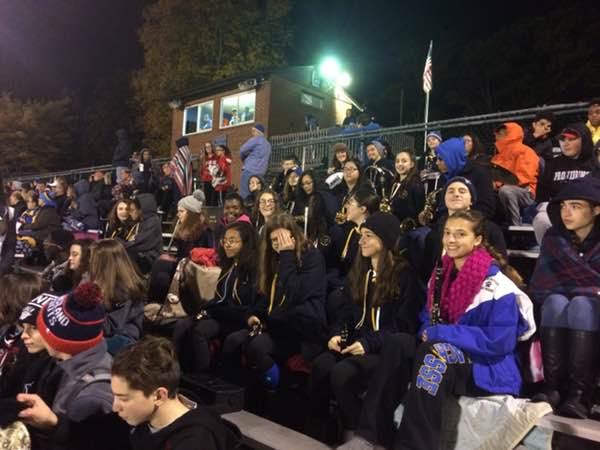 Shannon Donnelly, Reporter
November 21, 2016
Though April seems to be far away, NPHS Music knows that Spring will creep up before you know it! The band and concert choir will be taking a weekend trip to Philadelphia, Pennsylvania to attend the Heritage Music Festival. The groups are already preparing for the trip.
In previous years, the Music Department has attended the festival in Philadelphia in 2014, and in Toronto in 2015, taking a year off in 2016.  In Philadelphia, both the Choir and Band took home Bronze awards.  In Toronto, the Band took home another Bronze and the Choir took home a Silver.  This year, both groups have their eyes on the gold!
One award that students and teachers value more than their score is the Spirit Award, which NPHS has taken home from both trips. The Spirit Award goes to the group who has the best behavior and attitudes of all the groups attending.  NPHS is proud to take home this award because it is a true testament to the character of the Music Department.
"The band is like a family, and we're really supportive of each other, which shows," says Jo-Anne Henry, member of the Senior Band Council, a group of seniors who will lead the group and help organize different aspects of the trip.  Fellow senior Hannah Tiner says "The musical aspect of the festival is important to show how hard we worked, but the Spirit Award shows that we are team players and we are respectful and supportive."
The group not only hopes to take home Gold awards, but also bring back another Spirit Award.  "I would love to win again this year to prove that even though the department has grown in size, we are still like a family," says Tiner.
And grown it has! The band has more than doubled since the last festival trip, and the music department itself has grown so much that a new teacher has been hired.  Mrs. Gringras will be directing the choir this year for the first time at a festival, alongside Mr. Morrison who will lead the band.  More information about the festival will be available as it draws nearer, but for now, the music department is rehearsing and preparing to perform!