2016-2017 Staff
Managing Editor
Hello! I'm Victoria Winter, a junior at North Providence High School. This year I am the Managing Editor for the Cougar Courier. Essentially, the Editor in Chief's right hand woman! I look forward to another great year at NPHS...
See Victoria Winter's profile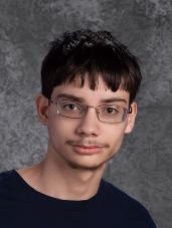 Entertainment Editor
I am the current entertainment editor of The Cougar Courier. Also, I am really nerdy with a few years of Nerd Herd under my belt.  I manage the entertainment section and hope to put forth a good article or two across this sch...
See Jacob Jorgensen's profile